Towards an Advanced Personalized Learning
Globally, the educational systems traditionally follow a one-size-fits-all approach to learning, with a single set of instructions provided identically to everybody in a given class, regardless of differences in aptitude or interest. Differences in age, cultural background, occupation, and level of motivation, are mostly ignored in the traditional teaching.
In Europe, as a melting pot of cultural diversity, a growing appreciation of individual preferences and aptitudes has led to more personalized learning approaches, in which the learning process is tailored to a student's individual needs.
The research in neuroscience and artificial intelligence are providing new insights into the intricacies of neural processes underlying learning by further refining the individualized instruction.
Given the diversity of individual preferences, and the complexity of each human brain, developing methods that optimize learning is a major challenge for the engineers of the future.
Prof. José Carlos Quadrado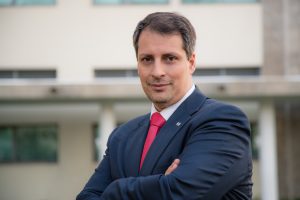 Pro-President of Internationalization, Polytechnic Institute of Porto
Immediate Past President, Latin American and Caribbean Consortium of Engineering Institutions (LACCEI)
BSc, MEng, MSc, PhD, DSc, Habil.
Prof. Quadrado was recently nominated the Pro-President on Internationalization of the Polytechnic Institute of Porto. In the past he has held the positions of President of the Latin American and Caribbean Consortium of Engineering Institutions (LACCEI), President of the International Federation of Engineering Education Societies (IFEES) and President of the Ibero-American Engineering Education Association (ASIBEI). He is the past-President of Instituto Superior de Engenharia de Lisboa (ISEL), and past-Vice President of Instituto Superior de Engenharia do Porto (ISEP) as well as past-Vice President of the European Society for Engineering Education (SEFI).
Innovative and experienced in the field of engineering education, he leads the Portuguese Observatory on European and Latin-American University management strategy best practices. Being a former member of the National Bologna Expert Group, he is a current member of the general assembly of the European Network for Accreditation of Engineering Education (ENAEE), where he has been actively supporting the development of new engineering accreditation agencies in Central Asia and Latin America. In 2017, Prof. Quadrado was awarded the Peter the First Award from the Russian Engineering Education Society in recognition of his contributions to the global development of engineering education.
Prof. Quadrado has authored more than 200 international publications, holds several patents, and has been the recipient of international technical awards and scholarships. He has occupied editorial positions in several scientific journals. His academic work is mostly related to the fields of renewable energy, electric vehicles, intelligent control and, in recent years, has focused on innovations within the field of engineering education.