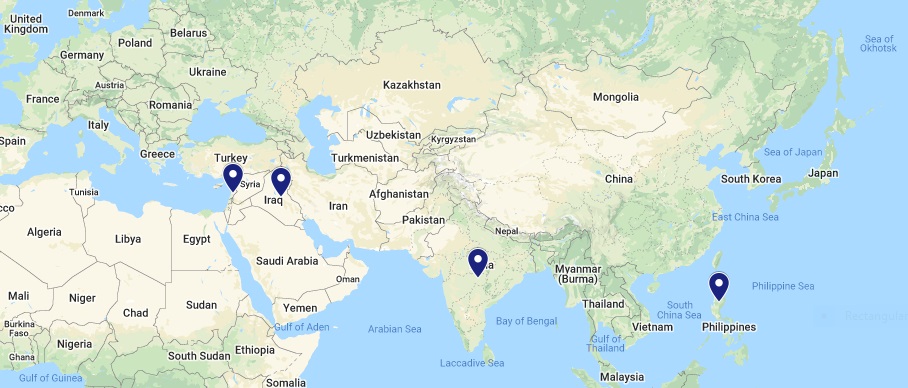 ASEE international members do not fall into the ASEE geographic zones or sections. Instead of membership in a local section, ASEE international members are invited to open a branch in their local geographic region. Branches may be country or region wide.
Branches allow individuals to participate in professional activities at the local level, and offer a chance to form regional networks of educators with common interests and goals. Branch activities vary by region but may include local meetings, workshops, effective teaching institutes, and other professional development activities for faculty members and administrators.
ASEE currently has three international branches: Baghdad (Iraq), India, Lebanon and The Philippines.
Interested in starting a branch in your region? Only ten (10) members are required to begin a local branch. Contact Rachel Koroloff at r.koroloff@asee.org or download and complete the ASEE International Branch Application.