The 4th annual ASEE International Forum was held on Sunday, June 14th, 2015 at the Seattle Sheraton, Seattle, WA. People from around the world came together to network with their peers and learn about the latest in international engineering education models, experiences, and best practices.
Papers
All accepted papers for a paper presentation are indexed in the ASEE PEER repository and can be accessed at https://peer.asee.org/collections/2015-asee-international-forum.
Sponsors
Thank you to our sponsor:
Participating Organizations
ASEE gratefully acknowledges the following societies for participating in the 2015 International Forum:

Watch IUCEE's plenary session (Overview of IUCEE, Krishna Vedula, University of Massachusetts Lowell, USA @17:23; Innovating Teaching and Learning, Stephanie Farrell, Rowan University, USA @24:25; Focus on Outcomes and Graduate Attributes, B. Kanmani, BMS College of Engineering, India @36:16, and P. Meena, BMS College of Engineering, India @47:31; and Project Management Skills – Vital for Life Long Learning, Vijay Kanabar, Boston University, USA @56:19).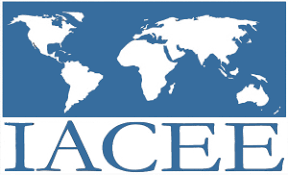 Watch IACEE's plenary session (What is IACEE?, Linda Krute, North Carolina State University @2:38; IACEE Programs and Services, Kim Scalzo, SUNY @4:10; CEE Manager Training Programs, Patricia Hall, University of Tulsa @16:05; Delivering Continuing Education in Latin America, Alberto Hernández Luna, Tecnológico de Monterrey @26:44; and US Case Study, Linda Krute, North Carolina State University @35:32).

Watch the Russian Foundation of Engineering Pedagogy's plenary session (Engineering Education in Russia: Traditions, Experiences, Challenges and Opportunities, Youri Pokholkov, Vasily Ivanov & Vyatcheslav Prikhodko @6:10; Technical Teacher Training and Certification According to the IGIP System, Vyatcheslav Prikhodko, Alexander Soloviev, Larissa Petrova & Tatyana Polyakova @35:32; Engineering Faculty Professional Development (Training of Trainers) at Russian Engineering Universities, German S. Dyakonov, Vasiliy G. Ivanov, Vladimir V. Kondratiev & Julia N. Ziyatdinova @43:50; New Trends in the Continuing Education in Russia, Vasily Ivanov, Svetlna Barabanova, Mansur Galikhanov & Alina Guzhova @54:20; and The Multicultural Environment for Russian Engineers, Julia N. Ziyatdinova @1:05:31).
2014-2015 ASEE International Forum Advisory Committee
Howard Appelman, The Boeing Company – Chair
Sigrid Berka, University of Rhode Island
Wayne T. Davis, University of Tennessee
Linda Krute, North Carolina State University
Phil Sanger, Purdue University