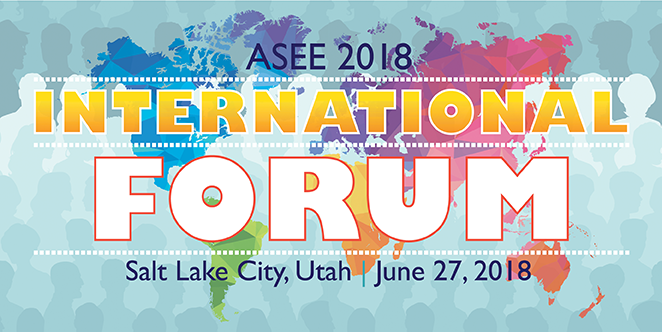 The 7th annual ASEE International Forum was held on Wednesday, June 27th, 2018 at the Marriott at City Creek, Salt Lake City, UT. People from around the world came together to network with their peers and learn about the latest in international engineering education models, experiences, and best practices.
Keynote Speaker
Prof. José Carlos Quadrado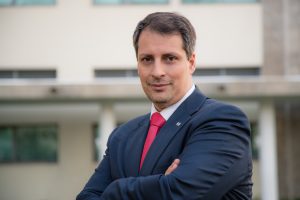 Pro-President of Internationalization, Polytechnic Institute of Porto
Immediate Past President, Latin American and Caribbean Consortium of Engineering Institutions (LACCEI)
BSc, MEng, MSc, PhD, DSc, Habil.
Towards an Advanced Personalized Learning
Globally, the educational systems traditionally follow a one-size-fits-all approach to learning, with a single set of instructions provided identically to everybody in a given class, regardless of differences in aptitude or interest. Differences in age, cultural background, occupation, and level of motivation, are mostly ignored in the traditional teaching.
In Europe, as a melting pot of cultural diversity, a growing appreciation of individual preferences and aptitudes has led to more personalized learning approaches, in which the learning process is tailored to a student's individual needs.
The research in neuroscience and artificial intelligence are providing new insights into the intricacies of neural processes underlying learning by further refining the individualized instruction.
Given the diversity of individual preferences, and the complexity of each human brain, developing methods that optimize learning is a major challenge for the engineers of the future.
---
International Panel
Engineering Education: Opportunities and Challenges at the Global Level
---
2017-2018 ASEE International Forum Steering Committee
Catherine Skokan, Colorado School of Mines – Chair
Linda Krute, NC State University
Vinod Lohani, Virginia Tech, Blacksburg
Phil Sanger, Purdue Polytechnic Institute
Pritpal Singh, Villanova University