The 6th annual ASEE International Forum was held on Wednesday, June 28th, 2017 at the Hyatt Regency Columbus, Columbus, OH. People from around the world came together to network with their peers and learn about the latest in international engineering education models, experiences, and best practices.
Speakers
Keynote Speaker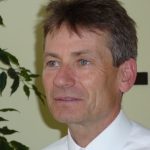 Professor Mike Murphy
Vice-President/President-elect, European Society for Engineering Education (SEFI)
Director of Digital Campus & Learning Transformation
Dublin Institute of Technology (IER)
PhD, MEng
Additional Plenary Speakers
"From iSTREAM to iCDIOS: New IT for New Education of K-12 and Beyond"
Prof. Fei-Yue Wang
Chinese Academy of Sciences
"Online Engineering Education as Global Challenge – Opportunities and Needs"
Dr. Michael Auer
International Association of Online Engineering
Lunchtime Speaker:
Sponsored by The Boeing Company
"NAE Grand Challenge Scholars Program and NAE's Vision for Global Engineer"
Dr. B.L. (Rama) Ramakrishna
National Academy of Engineering
Papers
All accepted papers for a paper presentation are indexed in the ASEE PEER repository and can be accessed at https://peer.asee.org/collections/2017-asee-international-forum. They are also indexed in the Ei Compendex database on Engineering Village at http://www.engineeringvillage.com/, and in SCOPUS at http://www.scopus.com/home.url.
Virtual presentations
Those unable to travel were invited to submit virtual presentations. Their papers are indexed as detailed above, and their presentations can be viewed on ASEE's YouTube Channel.
Sponsors
Thank you to our sponsors:

2016-2017 ASEE International Forum Steering Committee
Howard Appelman, The Boeing Company – Chair
Vinod Lohani, Virginia Tech, Blacksburg
Indira Nair, Carnegie Mellon University
Phil Sanger, Purdue Polytechnic Institute
Pritpal Singh, Villanova University
Catherine Skokan, Colorado School of Mines
Fei-Yue Wang, Chinese Academy of Sciences